Time to use the power of interactive video
How to use video effectively in your crisis communication strategy
Sep 12, 2021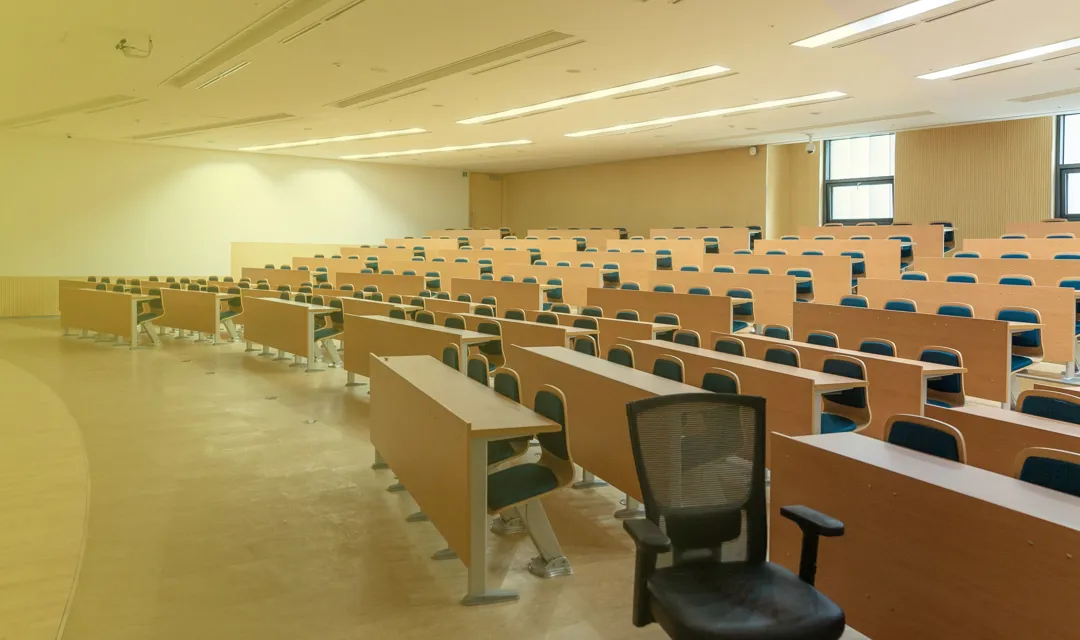 Part of running a business means being able to deal with problems, no matter how big or small they are. Whether it's a small, medium or large-sized crisis, it's important to be prepared, and know how you're going to communicate during the crisis to ensure your business' survival. Find out how you can personalize the way you communicate during a crisis using the power of interactive video.
The current COVID-19 pandemic has changed society forever – and is a great reminder that crises can take society by surprise. There are many types of crises that can hit businesses, from internal struggles, external factors and everything in between. However, a 'one size fits all' approach to communication can be just as damaging, especially if you need to communicate with different sections of society.
Personalising and segmenting your communication strategy during a crisis means you'll be able to get the information to the people that matter, no matter how many different groups of people you're communicating with. We've put together ways that you can personalize how you respond to a crisis, as well as ensuring you come out on top at the end. No matter what life throws at your business, you better make sure you're ready.
Why do I need a crisis communication plan?
Crises can occur at any point of your business' lifecycle, and they don't wait until it's convenient. Having a crisis communication plan so you can successfully manage a crisis could mean the difference between the survival of your business, and a less-than-auspicious end. According to PWC, 69% of leaders experienced a corporate crisis from 2014-2019, so if you're a business that's been around for a few years, chances are it hasn't all been smooth sailing. Different examples of crisis scenarios that can occur include:
• Business disruptions such as technological outages/operations issues
• Business misconduct and malpractice
• Safety issues, like enforcing protocols and product recalls
• Organizational changes that affect staff/business personnel
• External factors, such as natural disasters, industry changes or other society-wide events
Having a crisis communication plan also allows you to focus on more ad hoc problems that may arise during any business disruption, rather than having to prepare your response on the fly. By drafting and implementing a crisis communication plan, a lot of the work is already done for you if and when things go wrong. All that's left to do is execute the plan – assuming, of course, your crisis communication plan features all the necessary elements to see you through.
What should be in my crisis communication plan?
Now that you know why you should have a crisis communication plan, it's important to start putting it together. You'll want to establish things like who's going to be in your crisis management team, what questions you might commonly be asked during a crisis, as well as what the most likely types of crises to emerge might be.
By anticipating and creating response plans to different crises, you can be more confident that you're prepared for any situation. Just 26% of companies say that their crisis plan is "well known" to the members of their crisis management team, so it's important to ensure that everyone is on the same page, and everyone involved knows what their role is. It's also important to ensure you've nominated a spokesperson beforehand, and provided them with any communication training that might be necessary. They need to be comfortable communicating in different mediums and with different audiences, even when things get tough. Otherwise, your message might get confused.
Video is a great medium to use as part of your communication strategy due to its high level of engagement, as well as its familiarity amongst society. Video communications can complement more targeted dissemination of information, and can serve as a great introduction to the background of a crisis, but can be equally as effective when illustrating a strategy showcasing the way out. Internally, video can be used to effectively highlight and communicate important business changes (such as the process to follow in  your business continuity plan), as well as allow all of your staff to feel like your management team is addressing them directly.
Video is also a way of making your audience feel like they're having a conversation with you about a crisis, rather than reading the words of a PR firm in response to a disruption. This has been showcased by the state premiers giving daily press conferences about the state of play when it comes to COVID, as video is, at the moment, filling the void of the face-to-face conversation many of us are missing dearly.
Above all else, though, it's important to ensure you can rely on your crisis communications to reach all sections of your audience. Failing to inform any section of your audience can see a crisis quickly spiral out of control, so being prepared is one of the most important things you can do.
What are some examples of crisis communications?
Handling a crisis might not come naturally, but it is a key part of being in business. Nearly every crisis can be turned into a positive with a sense of humor and a deft touch, but it relies on trusting your team to execute their respective roles to the best of their ability. To show the importance of crisis communication, we've put together a couple of examples of companies doing it right, as well as one doing it very, very wrong.
When car manufacturers discovered an issue with Takata airbag inflators, which resulted in multiple deaths and injuries across the globe, they immediately leapt into action. A great example of a proactive response is Nissan, who created a video response to show consumers what the defect is, how to find the defect, and what steps to take next. As part of their response, they recalled all Australian vehicles affected by the malfunction that occurred when the airbags deployed, replacing them head-on.
Even the biggest companies are not immune to facing unpredictable crises, which Domino's Pizza found out when a 2009 video went viral, showcasing an employee putting grated cheese up his nose, as well as sneezing on someone else's pizza. These orders were then sent out – which sent a shockwave through pizza lovers everywhere, as they could no longer be sure that their food hadn't been tampered with.
Domino's responded through a video message from US President, Patrick Doyle. He explained the steps they'd be taking in the future to prevent a recurrence of this incident, including sanitizing the store in North Carolina where the video was filmed, as well as re-examining their hiring policies. He finished the video by saying, "There are so many people who have come forward with messages of support for us, and we want to thank you for hanging in there with us as we work to regain your trust. Thank you." It's a great example of how to swiftly respond to an ad hoc situation without shifting the blame.
Of course, not every company nails their crisis communications. When Cadbury's had a salmonella outbreak back in 2006, they initially tried to present themselves as being socially responsible, spreading the message across multiple channels. They wanted to show that they weren't hiding anything – but of course, they were.
When it came out that they had only informed the Food Standards Agency (FSA) in June, months after Easter had ended and their peak sales period was finished, it gave the FSA a change to flex their muscle, including pointing out the failures in Cadbury's own testing, which failed to identify the source of the salmonella, which had been present as far back as 2002. It's a great example of how not to handle a crisis – and proof that no brand, no matter how big they are, is safe from scrutiny.
How interactive video features can help with your crisis communication plan
If you're in the midst of putting together your crisis communication strategy, using interactive video as a primary source of communication has many benefits. Interactive video allows you to embed important calls-to-action in your videos as interactions, so your audience is able to directly visit pages on your website/other authorities with a click.
Overlay pop-ups can also be used to provide further information/updates on important topics that need to be covered in depth, but may not be fully explainable using just video content. By placing these pop-ups at the points in the video where your audience may have questions, you can link to other resources to help illuminate the full extent of the crisis/your crisis solution, as well as the current state of play. The below mock-up example showcases the effectiveness of using pop-ups to share more information with your audience while not overwhelming them with content.
 An example of using interactive video to communicate with the community.
It's also important that your crisis communication is accessible to all members of society, including those that require things like closed captioning and subtitles. It's also important to cater to non-English speaking audiences. Vudoo's interactive video player is WCAG 2.1 AA certified, allowing you to reach everyone, including audiences that may not have been previously accessible using your traditional methods of communication.
Use interactive video to personalize and share multiple types of information
Find yourself battling a crisis that requires you to share information to multiple types of stakeholders internally, or multiple sections of the community externally? Creating an interactive video using branching (choosing-your-own-adventure) means you can present different types of information to your audience segments without having to create separate videos.
Using the power of branching, you can create a main video that explains the situation to everyone, and then at the end present prompts allowing people to learn information specific to their needs. For example, the Australian Tax Office recently published a video illustrating what people needed to do during tax time, and how to best fill out their tax returns. As shown in the screenshot below, the video links to information about lodging a tax return for the first time, lodging correctly, and what happens after you've lodged. Each button leads down a different path, allowing ATO's audience to explore the parts of the video that are most relevant to them. This way, you can personalize your communications, rather than creating a linear video that provides the same information to everyone.
 An example of a government organisation using branching to present different types of information.
Use polling & forms to gain feedback
Want to know what your audience thinks about a crisis, so you can tailor your response? Thanks to interactive video, you can both educate your audience and collect feedback simultaneously. Depending on the approach you're taking, your audience will respond in different ways, and by gaining insight into how your audience is feeling, you can work out whether you need to take a different approach, or stay the course. Businesses often have to battle through crisis scenarios without knowing how stakeholders are responding, but this doesn't have to be the case thanks to the polling and form functions available to people creating interactive video.
It's also important to communicate with your audience and ask them for what they're looking for when it comes to a crisis, as this will help guide your response. For example, if people want to remain informed, then you'll want to create content that speaks to different groups. Similarly, if people are looking for support and resources, then it's a priority to make these available to people. Crisis communication doesn't have to be a one-way street, and it's more effective if you're getting audience feedback.
Use quizzes for BCP training
Part of getting through a crisis is planning how and when to return to normal, which is where business continuity planning (BCP) training comes in. Interactive video is a great way to conduct this training, as you can present certain procedures within your business continuity plan to your workforce, as well as make sure they understand it through quizzes and polling, as well as adding extra resources as interactions throughout the video. Employees are 75% more likely to watch a video than read written text, so it's a great way to get employee buy-in. Not only that, but video makes information 9% easier to recall when compared to text when assessed immediately after the information is presented, and this jumps to 83% more effective when tests are delayed.
Having a BCP means you can get back to running your business sooner, rather than trying to hang on for an extended period of time during a crisis. Business continuity plans usually include a checklist of things to do, as well as the contact information for key people required to execute the BCP. You may also choose to highlight strategies for different situations, and these can be further illuminated through using video content to help your staff visualize different scenarios, including both business-specific and society-wide crisis situations.
Make sure you plan for every situation
A response to a crisis will most likely require more than one approach. Whether it's different pieces of information needing to be spread, or different mediums needing to be used, it's important to plan a range of responses and how you'll communicate them to people. This is especially important in situations where people are relying on relief to survive, which is often the case during a crisis.
Interactive video allows you to work out what your audience is interested in, and what types of information they're accessing during a crisis. Calls-to-action placed throughout your video communications provide feedback on what people are engaging with and when, so you can further tailor your crisis communications. Interactive video's analytics dashboard provides information like view rate, engagement rate, completion rate and demographic statistics, so you can work out what your audience looks like, and make decisions accordingly.
If your business needs to communicate different requirements or details to different sections of society, then you'll want to ensure you have a range of approaches ready to go. It's important to be able to get the information you need to disseminate to people quickly, even if they're not someone that's using the Internet, listening to radio, reading newspapers and so on.  Preparing a response before a crisis hits, as well as what will be provided to different groups, is a great way to ensure you can enact your plan when a crisis actually hits.