Ready to get inspired?
The 7 best interactive videos we've seen
Jan 15, 2020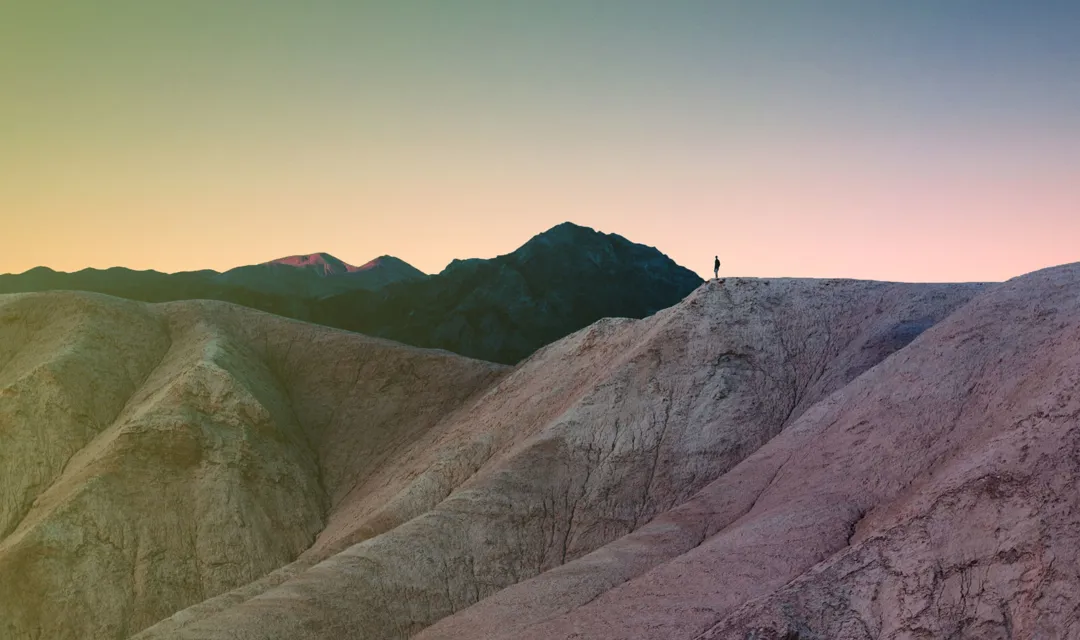 To start off the new year, we've rounded up our pick of the best interactive videos around to inspire you to get creative and create video content that will help your business stand out from the crowd.
Did you know that interactive movies have been around since 1967? But it's safe to say interactive video has come a long way from its humble beginnings! To kick off the year on a high note, we've rounded up our pick of the best interactive videos we've seen (so far!) and why they're more than worthy of your valuable time and attention.
Ready to get inspired?
What's so Great About Interactive Videos?
First of all, if you haven't experienced interactive videos, they're a content format with endless possibilities that can stretch (almost) as far as your imagination does. Interactive videos are a rich, immersive form of video content that allows audiences to actively participate rather than snooze through each frame. They can incorporate everything from quizzes to branching videos that have multiple storylines to links allowing audiences to access other content, visit web pages or make purchases.
As the medium continues to grow in popularity, brands will need to stand out in new and exciting ways. Having a rock-solid, ultra-creative concept can make all the difference in ensuring your interactive video campaign is a raging success.
The 7 Best Interactive Videos We've Seen
These picks, curated by the Vudoo team, are some examples that will inspire you to get super creative in 2021 and utilize the limitless potential of interactive video.
Casio G-shock – Five minutes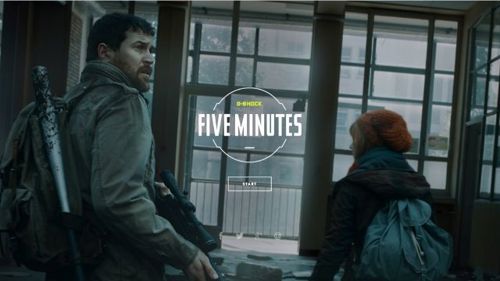 Picked by: Vince Scarpa, Lead Software Developer
Why it's so great: What happens when you combine a zombie apocalypse, a pair of talented film students, and interactive video? You get an epic experience that blurs the line between your favorite zombie game and a new realm of product advertising.
But this is more than just an advertisement; it brings gamification into the video marketing world. The film students who produced this video wanted to create a brand experience that was more than just a sales pitch by using creative storytelling and the endless possibilities of interactive video technology to build an immersive, emotional audience engagement.
The result? Multiple awards and the attention of Casio, who used this unique concept to advertise their G-shock watch range. It's nail-biting fun, but be warned – this video is definitely not for the faint-hearted!
British Council – Exploring Creativity & Imagination
Picked by: Ryan Sweeney, Chief Technology Officer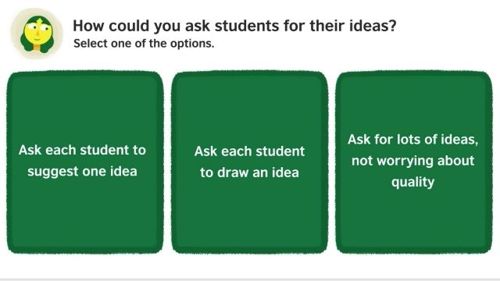 Why it's so great: The British Council created this instructional interactive video to help teachers explore ways to introduce and encourage creativity in their classroom. The video is engaging and allows teachers to explore the benefits and drawbacks of various teaching approaches in an immersive format.
The use of multiple-choice scenarios and branching videos makes this especially engaging and useful for viewers looking not just to learn, but also to apply their knowledge and solve workplace issues in practical scenarios that can actually pop up in real life!
Honda – The Other Side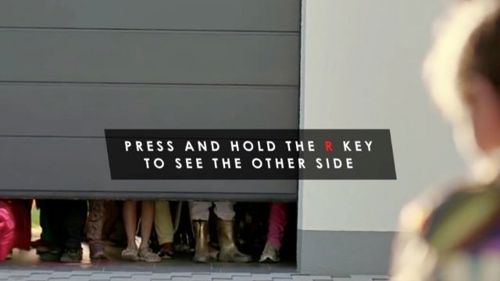 Picked by: Sandy Ho, Marketing Coordinator
Why it's so great: This award-winning creative ad invites the audience to follow the journey of the protagonist's double life. By day, he is just another suburban dad doing an ordinary school pick-up with the kids. But at night, he leads an imaginary double life, where he drives a sportier version of the same car to execute a heist. By simply pressing 'R' on the keyboard, viewers can toggle between the two storylines and enter the protagonist's escapist fantasy.
That simple act empowers the viewer to 'drive' the film's narrative while mirroring the brand's Type R race function. This was a very clever marketing campaign that, ultimately, shows the versatility of the car model within a highly engaging format.
R U OK? – There's More to Say after R U OK?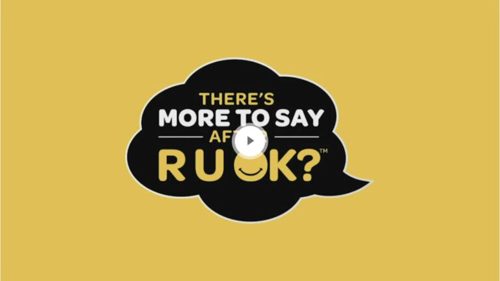 Picked by: Nick Morgan, Co-founder & CEO
Why it's so great: While the above are some great examples of interactive videos that might be worthy of an Academy Award, the great news is that you don't need millions of dollars to produce something epic.
For their 2020 campaign, R U OK? built out a role-play video that places the viewer in a first-person perspective and encourages them to pick the best responses to facilitate and keep a conversation going after someone asks, "are you ok?".
It's a fast and far more compelling way to teach viewers different conversation methods. The best part? This unique 'choose your own adventure' experience was made entirely on a self-serve platform. You guessed it; it was created using Vudoo!
David Jones – Virtual Runway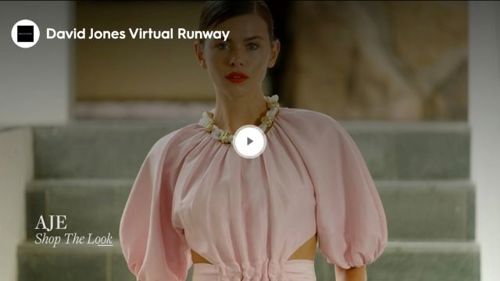 Picked by: Aleksandra Harsic, Commercial Director, Global
Why it's so great: With the pandemic putting pretty much every live event on hold in Australia, luxury retail giant David Jones took the initiative to bring their catwalk right to every fashion fanatic's front doorstep with a virtual runway.
David Jones used interactive video technology powered by Vudoo to execute this landmark virtual fashion event. The video content gave consumers front row seats to the typically exclusive event within the comfort of their own homes.
At the same time, it also enabled consumers to shop the latest fashion trends in real-time through the use of 'pulsing hotspots,' taking fashion straight from the runway to the streets. No more scrambling to find a pen and paper to write down the name of a favorite style again!
Monash University – 2020 Open Day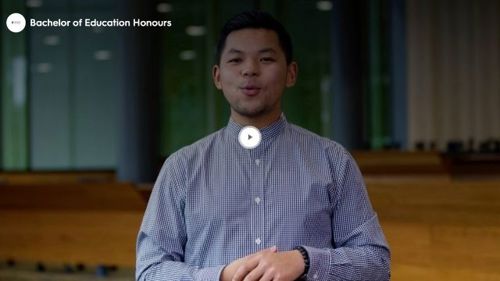 Picked by: Keira Lewis, Customer Success Manager
Why it's so great: Another fantastic interactive video made with Vudoo magic (although we may be getting a bit biased now), this was a great concept by Monash University. Monash grappled with the challenge of adjusting to a post-pandemic environment. They needed to continue attracting students to the university and communicating the complexities of various courses at a time when face-to-face contact was limited.
As a result, they unleashed their creativity and reimagined their Open Day by taking prospective students on a virtual journey. Monash gave their audience a unique way to find information using an interactive video environment. From viewing course videos to hearing from staff and students, the interactive experience provided new students with an engaging platform for learning, allowing them to get acquainted with university culture, select course areas they were most interested in or contact the university directly. In the meantime, the interactive video series allowed Monash to capture sign-ups and easily gauge interest in the various courses.
Sephora – You Unlimited Fuss-Free Makeup Tutorial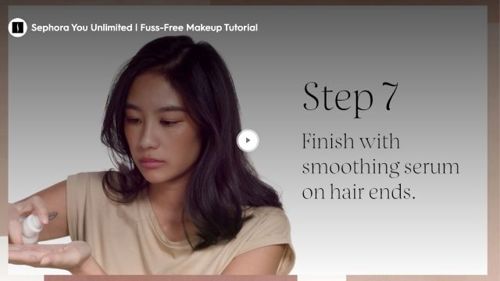 Picked by: Lucas Robinson, Partner Development Manager
Why it's so great: Sephora is well known for their videos, which range from beauty tutorials to top skincare products; and it makes sense. Video is the perfect content form to showcase the benefits of various products.
Recently, Sephora stepped up their video content game even further with interactive video that elevates their content by providing extra information about their products, including click-to-shop features. Shoppable videos make it far easier to shop the specific products used within a tutorial to achieve the look showcased at different segments within the video, from products used for skin preparation to the touch of blush used to bring a rosy glow to the cheeks.
We hope the best interactive videos we've seen have sparked your creativity and inspired you to create your own interactive video campaign. Whether you're looking to use interactive video to educate your audience, amplify your marketing message, sell products or services or just tell a story in a highly engaging format, there's no doubt that interactive video is the future.
How will you use it to stand out from the crowd in 2021?
Thirsty for more? Check out our amazing customer gallery.