How healthcare providers are using digital content to answer health-related questions
Oct 10, 2021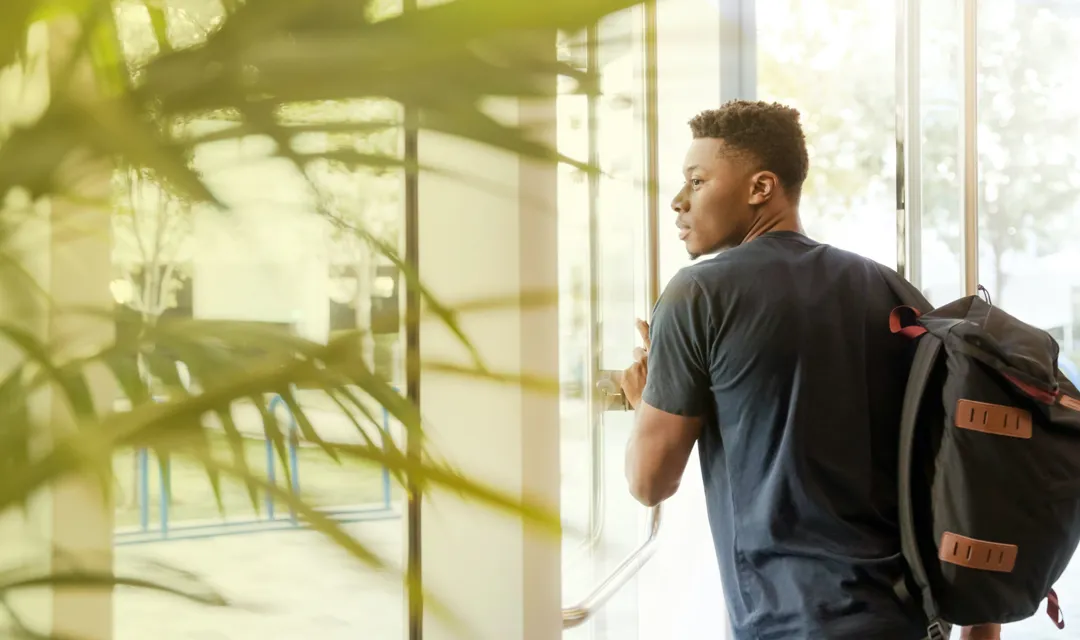 In 2020 and 2021, the ability of healthcare providers to disseminate health information was tested like never before. The coronavirus pandemic meant that healthcare businesses and government organizations were talking to bigger audiences more often, so they needed to ensure their message was heard. Many organizations turned to video content, so read on to find out how it helped both them and the public!
As the coronavirus pandemic grew and evolved over the last 2 years, healthcare information became more important than ever. Spreading valuable information about restrictions, case numbers and vaccinations would become one of the highest priorities for both governments and healthcare organizations everywhere.
Whether it's through online searches or information provided by health professionals, digital healthcare content is increasingly becoming the way people learn about their health, and how to manage/prevent health issues. If you're a healthcare organization that hasn't yet looked into increasing your digital presence, we've put together some reasons why you can no longer ignore the online realm when constructing strategies to reach your audience.
Healthcare providers, do you understand what your patients are looking for online?
While it can be easy to access health information online, often, it can be extremely difficult to separate the information from the misinformation. A report from Australia's Digital Health Agency found that while 73% of Australians have used the Internet to research a health issue, only 6% were able to find an online health source they trusted. 77% of Australians want their doctor to suggest reputable websites, which is where your online presence can fill a valuable need. Providing online information to both your patients, as well as other audience segments seeking health information, means you can ensure people are making well-researched decisions about their health.
But how can you separate yourself from the sources spreading misinformation? Make sure the information you're providing online is shown to be reputable (such as speaking to the senior health professionals within your organization). It's also important to ensure all information provided is easily digestible. While the temptation is there to include healthcare jargon, this is more likely to turn people away from your content. It's a balance that can be difficult to get right at first, so speak to your audience about what types of content/topics they'd like for you to cover.
How telemedicine took off during the pandemic
Telehealth, aka remote health appointments, were one of the biggest things to emerge from the pandemic. As health professionals moved online, people who were either located in areas where healthcare wasn't always accessible or worked abnormal schedules were finally able to access the same quality of healthcare as those around them. From February 2020 to April 2020, telehealth use in the US grew 78 times larger, showcasing the benefits of telehealth to both patients and healthcare providers.
Thanks to healthcare apps and add-ons, a phone can provide vital health information to healthcare professionals, allowing them to provide patients with information remotely. Whether it's sending photos of wounds to clinicians, or more advanced technologies like ones that allow for a phone to be turned into a mobile ECG machine, a smartphone is quickly becoming a crucial part of any health-conscious person's arsenal, whether they're a patient or a professional.
The rise of apps and add-ons means that clinics will be able to scale more easily, as they can replace expensive equipment with more portable, relatively inexpensive devices. This opens up a range of possibilities when it comes to home visits and telemedicine, which will in turn improve the outcomes of telehealth. While face-to-face consultations will form a key part of healthcare post-pandemic, telehealth won't go back to being an afterthought. Telehealth allows for healthcare providers to consult with patients that may not be able to come into their clinic for a variety of reasons. Allowing patients to continue to monitor health conditions from the comfort of their homes, as well as providing medical-grade information to their clinicians on a regular basis means that more people will be able to be diagnosed, more often. The day may soon come when a doctor's most important piece of medical equipment is their phone.
Educating both other healthcare providers and the public through digital content
Digital content can be used in a myriad of ways in the healthcare sector, both to educate other healthcare providers and the public. Peer-reviewed articles and journals are one of the main methods of disseminating information throughout the healthcare community, and as digital competence continues to rise sector-wide, discoveries will be more easily shared amongst colleagues, helping to upskill the entire community.
Video content is another way of communicating with both other professionals and the public, especially if you're looking to explain information using animation and graphics. In an industry where retention is key, Studies have shown that video viewers retain 95% of a video's message, which comprehensively trumps the 10% of retention when reading text. Video content is a great way to explain new health discoveries, as well as pass on preventative measures to help people take better care of their mental and physical health.
Video can be especially useful for healthcare providers when communicating with their audience. For example, if your clinic conducts surgery, letting patients know what to expect from a procedure can go a long way to making the experience as pleasant as possible, especially if the information comes directly from a recording of the surgeon who'll be performing the procedure. This is an easy way to provide on-demand information from a source that people trust – building your credibility.
Video can also be used to help upskill those in your clinic/organization. If there are new technologies being rolled out in your clinic, or new procedures being implemented, video can be a great way to have a resource on these changes that people can refer back to when need be. People often make excuses about why they're too busy to pore over long, complicated documents about policies and procedures, but if the same information is presented in a short, snappy video, then people are much more likely to engage and retain the content you're looking to share with them.
Digital healthcare content is the way of the future
What do people do when they want to know something about their health, fast? They turn to the Internet. Rather than being a secondary part of your organization's efforts to promote your work, as well as spread information, having an online hub where you provide health information to the public has become vitally important. Over 80% of respondents to Australia's Digital Health Agency's online survey agreed that digital technology will transform and improve healthcare outcomes in Australia, so if you haven't been paying attention to the online world of healthcare, it's time to get started.
Consumers have an expectation that the healthcare industry will continue to innovate and evolve using digital technologies, similar to the technological revolution that is going on in other sectors. The public is looking to have greater freedom of access to their health information and medical history through digital means (like their computers/mobile phones). Meanwhile, healthcare providers are calling for technologies that will limit the administrative burden on clinics, such as digital patient registration, and automated appointment reminders.