6 video trends you'll see more of in 2022
Jan 16, 2022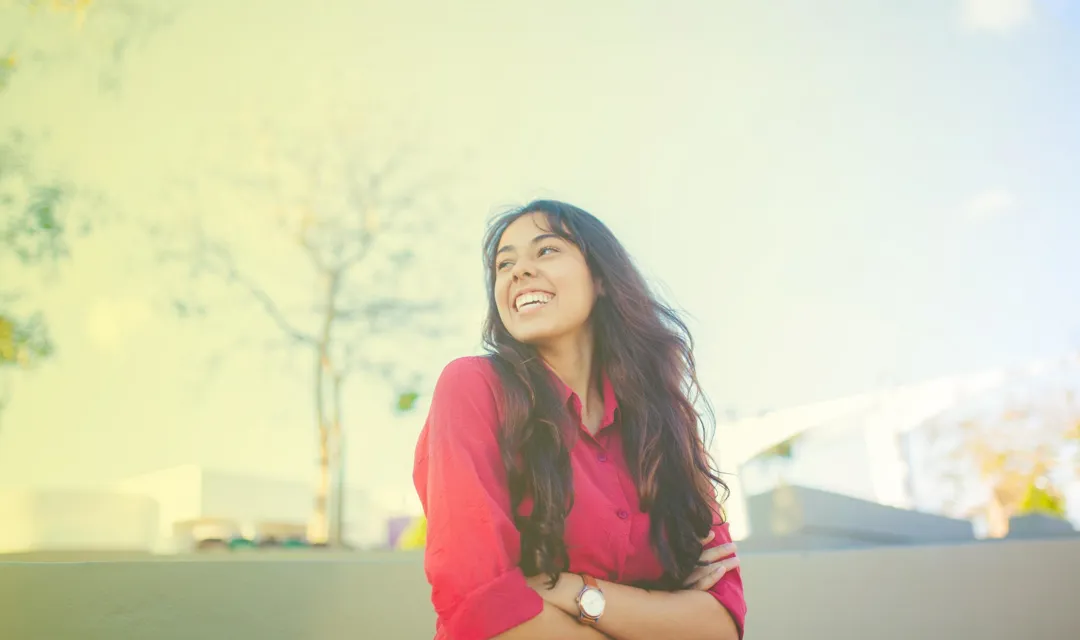 Staying on top of video trends can help you stay ahead of the curve and stay ahead of your competition. We've put together some of the video trends that are going to shape how audiences consume video in the years to come, as well as how businesses just like yours are set to create video!
Want to make 2022 the year you embrace video content? The world of video is ever-changing, and it's important to be aware of the latest trends. What might have worked five years ago won't necessarily work today, and if you're trying to operate in the same old way, then you'll get the same old results.
To help you get the most out of your video efforts, we've collated some of the video trends that we think are going to shape the way video is created in 2022 and beyond. As technology evolves, the flow-on effects have a large impact on the world of video – so these are some of the things you can expect to see going forward!
1. Videos are getting even shorter
The rise of TikTok and Instagram Reels has meant that people are more and more receptive to <1-minute video content. If you're looking to create content for social media, then it might be worth considering keeping the videos to 30-60 seconds – especially if you're looking to create video content to attract a new audience, rather than catering to your existing one.
It's not just newer brands that are using short-form content to their advantage, either, with countless media organizations and household name brands pivoting their video strategy. It's hard to condense your videos into under a minute at first, but if you're able to pull it off, then you'll see the benefits.
2. Educational content will be increasingly shared using video
The pandemic accelerated the uptake of online learning, and it looks like it's here to stay. Whether it's in the classroom or the workplace, sharing educational content in a video format will become increasingly popular in 2022 and beyond, as educational providers see the benefits. Many industries have been affected by people being unable to come into classes (first aid classes, birthing classes, music lessons etc.) so people have had to rely on video learning more than ever.
eLearning allows students/employees to work at their own pace, rather than learning at the same speed as everyone else. According to a recent study, 63% of US high school students use digital learning tools every day. What's more, a study from LinkedIn shows that 90% of corporate businesses offer eLearning content to their employees. It's an industry that is only set to grow as time goes on, and you'll want to ensure you're teaching your employees in the most efficient way possible.
3. Less and less people are going to watch video using sound
Watching video on the go has never been easier, and it means that people are watching video in public places. While sound is still important, a lot of people will be watching your video content without sound off, so it's important to ensure that your visuals are telling the story. A 2019 study from Verizon found that 50% of U.S consumers consider captions important when watching videos, and this number is only set to grow going forward.
Closed captions, subtitles and transcriptions are important to make sure your content is accessible to all members of your audience, as well as consumable by those who are watching videos on the go. If you haven't considered whether your video player is accessible, then 2022 is the year to get things up to scratch. Your audience will thank you for it, and you'll be ready to capitalise on any improvements to video accessibility technology in the future.
4. Video content will feature less production and more realism
The continued rise of video on social media has meant that people are more comfortable than ever watching video content that hasn't been professionally produced. While there is still obviously a place for slick, edited video content, people expect social media videos to be relatable – which is why recording content on your phone can help your brand stand out, so having a mix of both in your video strategy will see the success of your content soar.
5. Shoppable video will continue to change the game
For businesses that operate online, shoppable video is a game-changer. Shoppable video allows for businesses to link to products from their video content, meaning that the sales cycle can be significantly shortened. Gone are the days of trying to entice people in-store using social media and video content. Instead, businesses can use their owned, paid and earned media channels to drive traffic to their website, and make sales using their video content as a sales funnel.
YouTube has embraced the power of shoppable video for when users are watching YouTube on TV. One click of a button allows users to send information from a call-to-action straight to their phone. This can be a website, or other high-value webpage that advertisers can then use as part of their strategy to shorten the sales cycle. It's a way of allowing users to use their phones to make purchases without disrupting what they're watching on TV.
6. Interactive video is set to take over
Interactive video allows creators to place interactions throughout their videos, meaning users are actively engaged, rather than passively watching. Vudoo's interactive video platform allows for the creation of polls, hotspots, links and quizzes, and can be used for eCommerce content, learning and development videos and much, much more.
Businesses are also investing in interactive ad concepts, both in Australia and globally. Australia's Seven West Media has launched an interactive video ad format that can be controlled using a remote or gaming controller while watching their streaming service, 7plus. It's a great way of encouraging viewers to interact with the marketing that's being presented to them, rather than letting it pass by without engaging.
Interactive video is being used to great effect by all types of businesses, including in industries that haven't always embraced video content. The power of interactive video is undeniable, and as video technology continues to evolve, the appetite for interactive content is only set to grow!