Stand out from the crowd with our invaluable tips
Black Friday: how to make the most of it?
Oct 27, 2020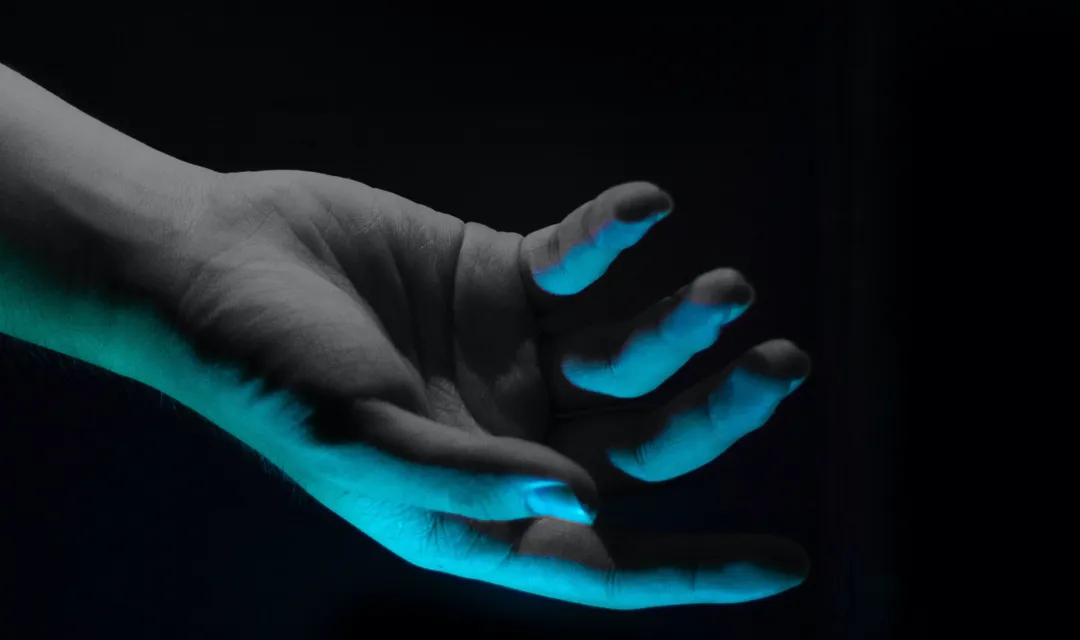 Black Friday is set to be one of the biggest retail sales events of 2020. Discover how to help your brand stand out from the crowd with our invaluable tips.
If you're a marketer or avid online shopper, you've doubtless heard of Black Friday. The Black Friday phenomenon is an online shopping event that originated out of the US. The rapid growth of Black Friday across the world in recent years has been marked by a pronounced increase in retail sales during this period.
Given we're still recovering in the wake of a certain global pandemic, it's difficult to predict what the reaction to Black Friday in 2020 will be. Luckily, there are several key factors that can give marketers a good indication of what to expect.
In this article, we'll chronicle the growth of Black Friday globally and offer a prediction for how it may be received this year.
Further, we'll offer invaluable marketing tactics so you can learn how to stand out in an ultra-crowded marketplace and capitalize on the growth of Black Friday.
What is Black Friday?
Black Friday originated in the US in the 1950s and was named in reference to the general chaos encountered on this day, including the traffic mayhem and the hordes of shoppers fighting for the best bargains.
Now, however, Black Friday has a far more positive connotation, as more sales have transitioned online. The day is now known as a shopping day where retailers traditionally offer significant discounts on their products. The shopping day is typically held the Friday before Thanksgiving to kick off the holiday spending season. Retailers have seen huge uplifts in spending as the growth of Black Friday has accelerated over the past few years.
Globally, retailers see a 663% increase in sales on Black Friday. Still, the days leading up to it or immediately afterwards can also be highly lucrative, especially Cyber Monday, the first Monday after Black Friday. In fact, Black Friday tends to merge into an entire weekend of sales.
The past couple of years have seen retailers starting Black Friday campaigns earlier and earlier as they try to achieve cut-through in an intensely competitive period.
The growth of Black Friday
The growth of Black Friday and Cyber Monday have been pronounced in the past few years as this shopping event becomes more significant on the international retail calendar.
Globally, sales were, on average, 6.6% higher than on a regular Friday. Black Friday in 2019 saw global sales hit $20 billion. The US alone saw a mind-boggling $7.2 billion in digital sales, which represented a 14% increase from the previous year.
But even in the UK, Black Friday has had an enormous impact. Awareness of Black Friday is high, with 95% of shoppers understanding what Black Friday is. In fact, businesses see an increase of 1708% in sales on Black Friday compared to a typical day. This year is shaping up to be no different, with 3 in 5 consumers in the UK already planning to shop on this day.
In Australia in 2019, sales increased by 0.9% in November overall. Much of this was driven by Black Friday weekend sales and the days leading up to it. Meanwhile, sales in December decreased by 0.5%, indicating that shoppers may merely be using Black Friday for early Christmas shopping, rather than participating in additional discretionary shopping.
If this is the case, it becomes even more imperative that online retailers find ways to increase cut-through during this crucial period.
What Black Friday will look like in 2020
Although online sales have increased by 49% during Covid-19 compared to this time last year, this momentum is expected to continue as consumers adjust to online shopping as opposed to in-store as a matter of course.
Due to increasing consumer confidence, Black Friday sales are set to be the major online shopping event of 2020, with predictions sales will increase by almost 20% compared to last year, as shoppers seek bargains ahead of the Christmas period.
Vudoo co-founder and joint CEO, Nick Morgan, has seen the Covid-19 pandemic compel consumers to change their shopping behavior. Consumers are switching from in-store shopping to online and letting go of prior trust issues and concerns that they may have had with shopping online, according to Morgan.
"This is evident with one in five [Australian consumers] purchasing from a website for the first time. Retailers are seeing a much broader consumer base," Morgan said. Therefore, he predicts, the take-up for Black Friday this year will be far greater than last year.
Black Friday is set to become even more prominent all over the world this year, and, given the potential for early Christmas shopping happening in November, it's even more critical that brands take advantage of this shopping weekend to maintain momentum across the holiday period.
But how can your business maximize sales across the period?
Maximize sales with these Black Friday tips
With Australians and those in the UK set to spend, on average, almost $400 each and consumers in the US set to spend up to $485 each, as a business it is crucial to be well prepared for Black Friday spending.
But, like Christmas time, many other businesses are also organizing sale campaigns at this time, making it difficult for companies to stand out without offering deep discounts or overspending on advertising.
Here's how brands can prepare for the Black Friday sales period to capitalize on increased consumer attention and the rise in spending at this time.
Revolutionize your brand's digital customer experience
First things first; invest in technology that improves customer engagement and the consumer's online shopping journey in order to cut through the noise, Morgan says.
"The 2020 pandemic has been the driving force for many retailers to fast-track their digital transformation strategy from a good-to-have to a must-have." – Nick Morgan, CEO of Vudoo.
Following the Covid-19 pandemic, the world of e-commerce has changed.
Consumer expectations are increasing, Morgan stresses, as consumers seek experiences that are "easy, fast and frictionless". But brands need to go further, creating immersive and innovative experiences to drive consumer engagement and achieve cut-through in what is set to be a highly competitive period.
Morgan cites Nike's House of Innovation as a prime example of an immersive consumer experience that allows members to connect with the brand on a deeper level. This experience enables consumers to scan a product on a shelf or mannequin, download information about that product and instantly check out and pay for it, all using an intuitive mobile app.
Brands can recreate this journey in the e-commerce space, Morgan says, by using shoppable interactive videos, whereby viewers can click on a product shown in the video, view the product details and instantly check out, all within a seamless brand journey.
For instance, Sheridan created an interactive video series powered by Vudoo technology which incorporated a variety of shoppable pins, allowing users to shop directly within the video. This created a seamless path to purchase and helped to narrow Sheridan's purchase funnel.
The interactive videos also included styling tips from world-class interior stylists which were simultaneously served to users within the video.
This innovative campaign not only created a first-class shopping experience, it provided valuable data for Sheridan around consumer interest, preferences and engagement.
Use new and engaging video content formats to stand out
During large sale events like Black Friday, email marketing is one of the most immediate and effective ways to promote events and sales offerings.
Morgan stresses that retailers need to stand out during the "email war" that tends to occur during this time. He emphasizes that adding video is one way to get noticed. By adding engaging video content within your emails, brands can provide a compelling reason for consumers to sit up and take notice and interact with them. Video has the ability to skyrocket your engagement rates, boosting click-through by a whopping 65%.
Eye-catching interactive video provides even more opportunities to connect with consumers on a deeper level, allowing brands to enhance the consumer experience and increase the effectiveness of video content. Using interactive video, businesses can provide direct links to purchase within a video, or links to discover more about a brand's products or services.
Optimize correctly for mobile
During the Black Friday sales period, it's more important than ever that brands are sufficiently prepared for spikes in site traffic and increased sales. Brands need to fortify their website's functionality and work on improving page load speeds, and, most importantly ensure their sites are fully mobile optimized and responsive, particularly during the check-out process.
During Black Friday last year, over a third of purchases were completed on mobile. Theoretically, it makes sense; consumers want to take advantage of Black Friday sales quickly, and their shopping needs are much more immediate.
Therefore, making sure you optimize your content and ad campaigns for mobile is increasingly important, Morgan emphasizes. Marketers continue to regard mobile as an extremely effective channel to achieve cut-through with their audiences, with digital video proving to be a format often used to drive website traffic growth, attract customers and increase sales.
In fact, over two-thirds of digital video advertising spending worldwide is now delivered through a mobile device. It's easy to see why; video is easy to consume and can get a brand's point across quickly; essential when consumers need to make quick purchases. Therefore, video content is a no-brainer when it comes to formulating your Black Friday marketing strategy.
Utilize data to personalize sales offerings
Continual improvements in technology mean brands can start to gather ever-richer insights on consumer behavior that they are unable to gain from an in-store sales interaction.
"When it comes to Black Friday (or any other sale event), data is your secret weapon, providing valuable insights into what your customers are interested in." – Nick Morgan, CEO of Vudoo.
Tracking shifts in consumer behavior and trends allows you to better engage with your customers to deliver personalized information about relevant products and sales discounts, Morgan said. In fact, 91% of consumers are more likely to shop with brands that provide offers that are specific and relevant to them.
Personalized content can often mean the difference between a customer choosing you over a competitor. But, in today's marketing world, "personalization" doesn't just mean a blanket email marketing campaign sent to your entire subscriber list with a consumer's name at the top.
You can personalize campaigns by creating targeted messaging and product offerings based on past order data, or by using a consumer's browsing history to retarget them with items from similar product categories.
You can also do this easily by using interactive shoppable videos that allow you to track and measure a viewer's clicks and interaction. This data can then be presented as behavioral analytics and fed back into Marketing Cloud via Journey Builder, providing a richer overview of the customer lifecycle.
These in-depth analytics can be used to retarget your consumers far more effectively and will enhance your strategic campaigns for future Black Friday campaigns.
By planning early and employing these tactics innovatively, online retailers can cut through the noise of Black Friday and magnify their presence, solidifying the day as a crucial sales event that can bring in a significant proportion of annual revenue. With the right preparations, retailers can benefit from increased conversions or even find a new customer base during this crucial sales period.